ARRIVAL:  Students may enter the building when the first bell rings at 8:40.  Students are expected to have book bags unpacked and be the classroom when the tardy bell rings at 8:55 a.m. Students who are not in the classroom at 8:55 a.m. must sign in at the office.
DISMISSAL and TRANSPORTATION CHANGES: 
 Dismissal begins at 3:05.  At the beginning of the year, parents will complete a classroom form indicating your child's regular dismissal schedule.  Students must bring a note if there is a CHANGE to their regular dismissal.  Please use the BLUE dismissal change form and only mark the day and that is affected and how they will go home.  Please do not email transportation changes as I may not always check email during the school day and a substitute would not have access to that information.
TAKE-HOME FOLDERS come home every night and is an important means of communication between home and school.  Please check and empty your child's home folder each day.  There are two pockets inside:  "To the Teacher"  and "Going Home."  When sending anything to the office, to me, PTA, etc., please make sure it is in the "To the Teacher" side.  Students will learn the routine of coming to my desk each morning to "check" their folder and turn in lunch money, papers, and so forth.  Please use a FULL SHEET OF PAPER when sending notes to me.  Small notes are often not seen and fall into the folder pocket.
MONEY/LUNCH MONEY:  Any money sent into school should be in a sealed envelope with your child's first and last name, Room 217, and the purpose for the money marked on the front. Cash is not taken through the lunch line.  If you do send in cash or a check, it will be turned in to the office and entered onto your child's lunch card.  If possible, making deposits online.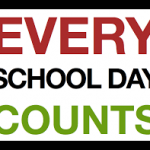 ATTENDANCE:  Your child's regular and prompt attendance at school is crucial to his/her success. First grade learning activities are both grouped and individually organized with classmates. Please view school as a priority, and see to it that your child attends everyday unless of illness or emergency.
ABSENCES and MAKE-UP WORK:  The school requires that you call the attendance line and send a note in when the student returns. Work can be made up when the student returns and is feeling better.  Please note that not all work can be sent home, such as work done using centers or games, and will be sent home at the discretion of the teacher.
VACATIONS:  A Pre-Arranged Absence form must be completed.  The policy for make-up work for vacations is that work is made up after the absence.  Make-up work for absences or vacations will be sent home when the student returns.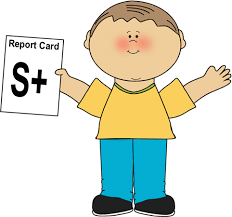 REPORT CARDS: A letter grade of A, B, C, or NI (Needs Improvement) is earned in Math at each quarter.  Reading and Writing will have letter grades the 3rd and 4th grading periods only. However, progress monitoring statements for each standard assessed during the quarter will be marked with M (Meets Expectation) P (Progressing towards the standard), or NI.  Science, Social Studies, and Health grades appear on the report card in the 2″ and 4th grading periods.  These subjects receive an 0 (Outstanding), S (Satisfactory)  or NI.  Handwriting receive progress monitoring statements each quarter.  Related Arts teachers record O, S, or NI each quarter as well.
DAILY WORK/GRADING: Daily written work is marked with a stamp, sticker, check mark, etc. These papers are practice activities. Papers with a circled-T at the top means the paper was completed together. A check-mark-T means students completed, then we reviewed together and they made corrections.  Papers marked with a percentage, or 6/7, or a progress code are typically recorded grades calculated in the report card.
WATER BOTTLES:  Students may bring in a water bottle if the weather forecast calls for 80˚ or higher.  Water bottles may also be brought to school if the student is experiencing a scratchy throat or other personal need.  Please send a note if that occurs.
BIRTHDAY TREATS: Only safe, non-food treats (such as pencils, stickers, party favors) are permitted; enough for all students in the class.  Summer birthdays may bring something in anytime during the last two weeks of school.
MEDICATION:  Please check the school handbook for medications.  The nurse must administer all medications including cough drops and Chap Stick.
DRESS CODE:  Shoes: No open toe or strapless shoes. Shorts: No more than 3 inches above the knee. Shirts: No sleeveless, spaghetti strap shirts. 
Please see the Student Handbook for a full description of policies.